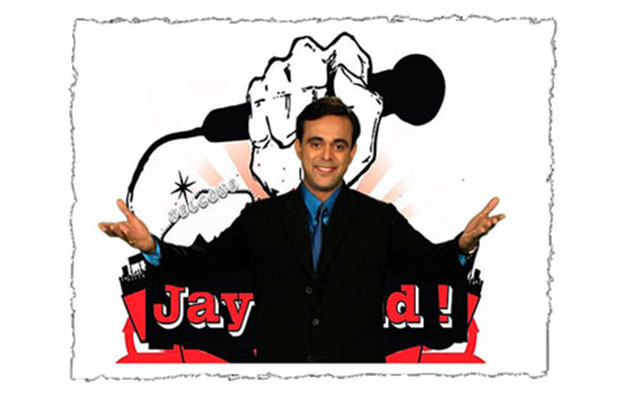 Jayhind
Jay Hind! was an Indian standup comedy show made exclusively for the internet platform. It was originally launched on 15 August 2009. Due to its popularity on and beyond the internet, the concept is translated and simultaneously aired on television under a new name - The Late Night Show on Colors TV. It debuted on television on 3 March 2012 and aired every Saturday and Sunday at 11pm.
The show was a brave effort by Indian standards where the anchor and the characters openly create dark humor around some most powerful people of the society. Some prominent people like Anupam Kher and Prasoon Joshi have featured in this show.
The show has been conceptualised by Undercover Productions Ltd, a production house founded by Mrinal and Abhigyan Jha. Abhigyan Jha's is the same team that made Movers & Shakers, featuring Shekhar Suman. Abhigyan was the executive producer and creative director of the same.
Sumeet Raghavan (of Ghar Ki Baat Hai and Sarabhai vs Sarabhai fame) was the show's anchor. The show covers news in the world and in India, focusing on current trends, topics and news. The writer's team is led by Varun Grover and Rahul Patel, and comprises Sorabh Pant, Nishant Mehta, Jeevak Muntode, Vivek Vishwam, Syed Javed Naeem, Gursimranjeet Khamba, and Andy Reghu.
Voted The Best Talk Show in India at ITA, 2012. Beating TV shows from 500 Channels.

Indian Television Academy Awards